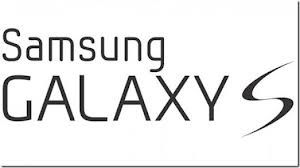 The Galaxy S4 is brand new, but already rumors are flying around about the South Korean company's next phone, the Galaxy S5. This proves, once again, that the second you buy a new electronic it's already out-of-date.
According to Android Geeks, Samsung is going to step up its design. Despite the fact that its Galaxy S models are the best-selling Android devices on the planet – the S4 sold a jaw-dropping 40 million units just one month after hitting the shelves – Samsung may be able to tackle an even bigger corner of the market if it ups the ante a bit, going after the dedicated lot that seek out smartphones built with top quality materials.
Meaning? The next generation of Galaxy phones may very well shed their plastic bodies for more expensive looking metal body, helping its look reflect the quality of its innards. Despite the preaching we've all heard since we were kids, everyone judges a book by its cover. A move like this could even be the lure that helps the company reel in more Apple customers.
There are problems with a metal body, and the largest is cost. If Samsung makes this move, we could see a price increase with the S5. Plus, with an all-metal phone comes unibody construction, meaning that removable battery will be no more. Not to mention, supply of metals could hinder the shipping times on a phone that has proven to be hugely coveted. We already saw it with the HTC One, and those sales numbers pale in comparison to Samsung's flagship.
Of course, there are no specs to speak of for the next Galaxy, but as always, we're on the lookout for any information that makes its way out ahead of time.